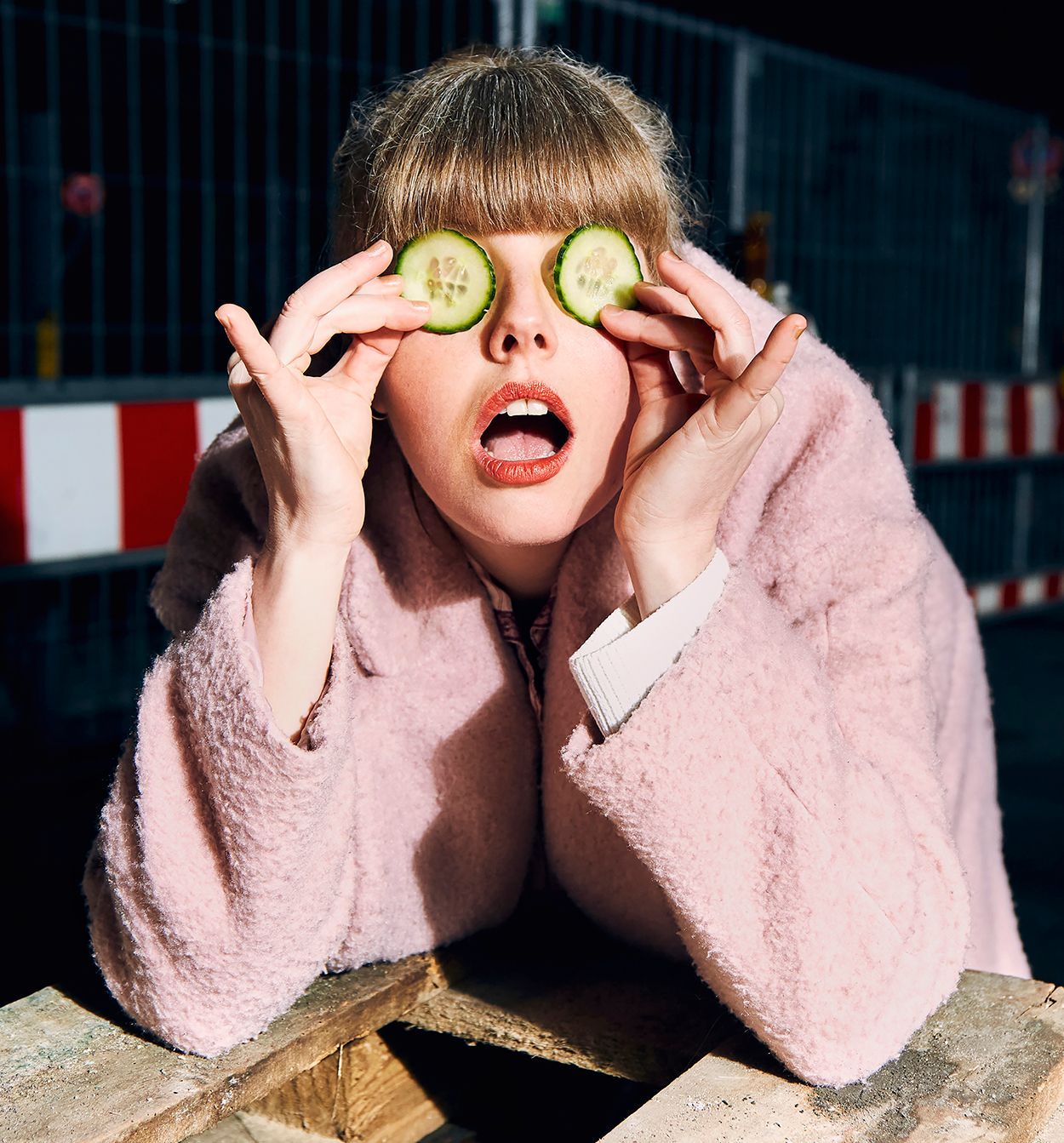 TD Berlin
Visual Identity & Communication Design
Reclaiming the city as our stage.
After a decade of collaboration with Creative Director Christiane Patić, in 2020 Theaterdiscounter Berlin was due for a rebranding. The theatre was founded in the early 2000s when the city was a hotbed of artistic experimentation and exploration. Abandoned flats, empty bunkers and the very streets themselves were transformed into provisional stages. While the company has since become a pillar of Berlin's off-theatre scene, the city's unoccupied spaces have been increasingly turned over to commercial purposes.
At the centre of the theatre's new identity is a photography concept that depicts a defiant reclamation of the shrinking inner-city space through bizarre and theatrical scenarios. Themes from each performance season are represented through everyday situations staged in nocturnal urban settings. Protagonists are lit with a flash technique: an effect reminiscent of animals captured fleetingly in headlights. The photos are paired with vibrant typographic posters featuring quotes from upcoming performances, while the red TD Berlin logo channels the brutalist architecture of the theatre's new permanent venue.
The streets of Berlin find new life at night as a stage for surrealist imagery that is playfully voyeuristic and unnervingly intimate.
Juxtaposing thought-provoking quotes from the plays with arresting images, the posters walk the line between bewitching narrative and political statement.
«The impulses that Christiane Patić sets in the branding process not only shape our external image but also our self-image.»
Michael Müller, Artistic Director TD Berlin
Services

Visual Identity
Campaigns
Art Direction
Photography
Print & OOH
Webdesign
Social Media

With & For

Theaterdiscounter Berlin
in collaboration with Studio Varo

Team

Creative Direction: Christiane Patić, Christin Striegler
Design: Christiane Patić, Christin Striegler
Photography: Fabian Raabe
Styling: Malin Rickertsen, Daniela Selig
Hair & Makeup: Liliana Velasquez
Webdevelopment: Hannes Dietrich