Happy People. Terrific Work.
We are as committed to cultivating trust, love and joy as we are driven by meaning, progress and excellence.
We launch, grow and reinvent brands with empathy, strategy and creativity.
Services
Visioning

Interviews, Workshops, Stakeholder Activation
Purpose, Mission, Vision
Leadership Assessment, Coaching, Training
Design Thinking, UX Workshops, Design Charrettes

Strategy

Research, Benchmark Analysis
Brand Positioning
Brand Architecture, Naming
Communication and Social Media Strategy

Design

Brand Identity, Design Systems
Art Direction, Communication Design
Print, Editorial, Packaging
Signage & Wayfinding

Storytelling

Content Development, Curation
Campaigns, Social Content
Photography, Illustration
Motion Design, Film & Video

Experience

Exhibition Design
Experiential Learning Concepts
Branded Environments
Brand Activation, Event Design

Digital

User Experience
Webdesign
App Design
Interactive Installations
Deep Listening
It all starts with asking powerful questions and actively listening to what wants to be heard between the lines.
Embodied Visioning
Our one-of-a-kind methodology was formed to support teams to envision from a place of connected inner knowing and pull businesses forward with purpose. By fusing design thinking with transformation coaching and embodied intelligence, we go beyond the norm of purely cognitive understanding.
Design Sophistication
Whether analogue, digital or spatial, we gather the respective disciplines and talents to create bespoke solutions for every challenge. With sincere attention to detail, we strive for meaning, beauty and surprise.
Our Founders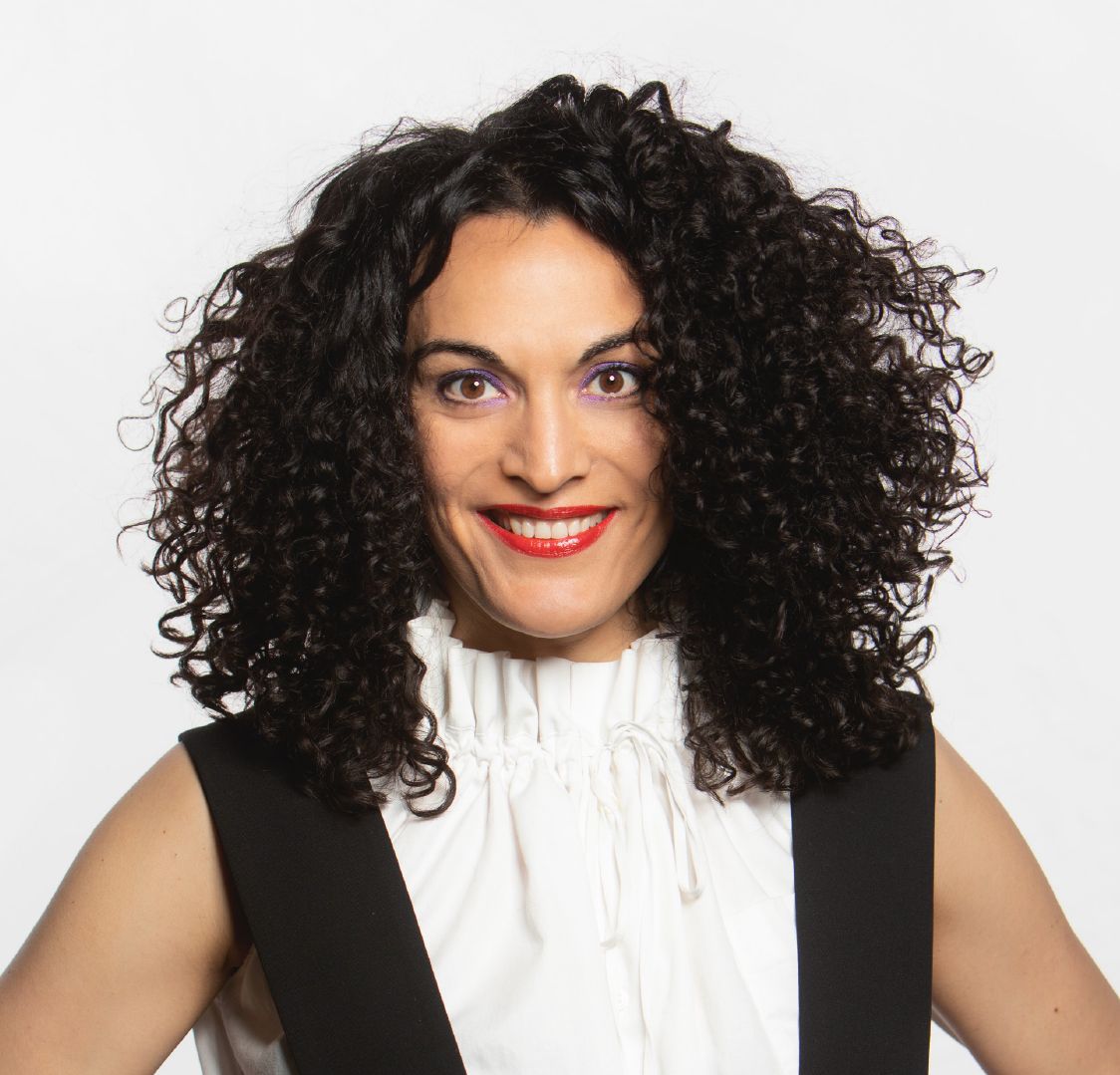 Elvira Barriga
Creative Director
Lead Strategist
Certified Professional Coach (CPCC)
and Leadership Trainer
Truthteller
Elvira loves to work with aspirational thinkers on progressive projects, questioning the norm and pushing for unusual concepts that enrich our world.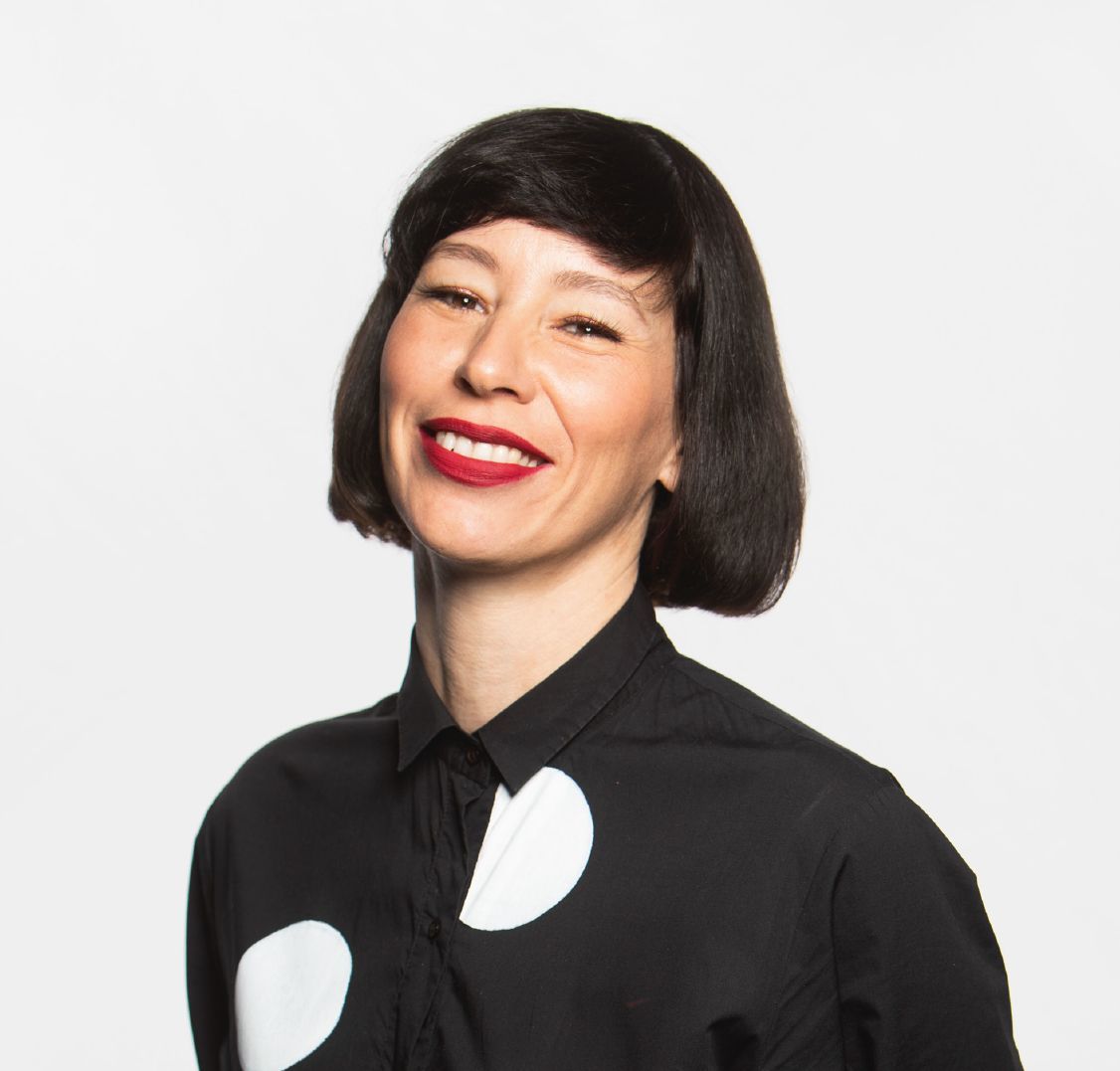 Christiane Patić
Creative Director
Lead Content Creator
Photographer
Visual Storyteller & Curator
Idea Fountain
Christiane's innate wanderlust, passionate love for visual storytelling and dedication to personal expansion have shaped her path across continents.
We've worked with and for
Museums & Galleries

ARoS Art Museum, Aarhus
Barbican Art Gallery, London
Beck & Eggeling Gallery, Düsseldorf
Berlin Museum of Medical History
Bundeskunsthalle, Bonn
Contemporary Fine Arts, Berlin
Design Exchange, Toronto
Dolby Gallery, San Francisco
Dyckman Farmhouse Museum Alliance, NYC
Filmmuseum Berlin
Filmmuseum Potsdam
Gallery Ludorff, Düsseldorf
Gallery Sherin Najjar, Berlin
Hamburger Bahnhof, Berlin
Hyde Park Barrack Museum, Sydney
Jewish Museum Berlin
Kornhausforum Bern
Kunstraum Dornbirn
Mues Freilichtmuseum
Museum of Work, Hamburg
National Museum of Australia, Canberra
Pergamonmuseum, Berlin
Royal Ontario Museum, Toronto
Sydney Living Museums
The Legacy Museum, Montgomery Alabama
Ullens Center for Contemporary Art, Beijing

Arts & Culture

American Swedish Institute, Minneapolis
Asisi Visual Culture GmbH, Berlin
Berlinale – Berlin International Film Festival
Bregenz Festival House
Bronx Music Hall
Landesbühne Berlin
Marco Arturo Marelli, Berlin
Monologfestival, Berlin
Montforter Zwischentöne, Feldkirch
Praxis für Theorie und Ausstellungen, Berlin
Theaterdiscounter, Berlin
Theater Naumburg
Theater des Lachens, Berlin
Zero Film, Berlin
100 Best Posters e. V.

Education

American Accounting Association
Berlin University of the Arts
Dffb, German Film and Television Academy
Futures Without Violence, San Francisco
German Federal Ministry of Education and Research
Hamburg University of Applied Sciences
Harvard Graduate School of Design
Humboldt University Berlin
Hutchins Center for African & African American Research
Northeastern University, Boston
Regent Park School of Music, Toronto
Technical University Berlin
University of Applied Sciences Vorarlberg
University of Pennsylvania

Media & Publishing

Bangkok 101
Bangkok Art Map
Christian Brandstätter Publishing, Vienna
Der Audio Verlag, Berlin
Edition Temmen, Bremen
Getty Images, NYC
Verlag Hermann Schmidt, Mainz
Wired Business Conference

Foundations & Non-Profits

Heinrich-Böll-Foundation, Berlin
Equal Justice Initiative, Alabama
Fashion for Good, Laudes Foundation
Jewish Community Federation, San Francisco
Leo Baeck Institute, London

Public Sector

Austrian Federal Economic Chamber
City of Aarau
City of Westfield
European Parliament, Information Office Germany
Sick Kids Hospital, Toronto
Ministry for Infrastructure, Brandenburg

Innovation

Battelle, Columbus
Innovation Why, Berlin
Capco, London

Fashion & Beauty

Adidas
Bread & Butter Fashion Fair, Berlin
Estée Lauder Companies, NYC
Levi's Commuter
Levi's Music
Levi's Skateboarding
Puma
Triumph International

Mobility

Audi
Bugatti Automobiles
BMW Group
Mini
Piech Automotives
Rimac Automobili
Tier, Berlin

Retail

K11, Hong Kong
Target, Canada
Samsung, NYC
Sonos Studio, LA

Architecture &Development

AC Martin Architects, LA
Chicago Architecture Foundation
HWKN – Hollowich Kushner Architects, New York
NBBJ Architects, Boston
New World Development, Hong Kong

Design

Bruce Mau Design, Toronto
Imprint Projects, NYC
Local Projects, NYC
Meiré und Meiré, Cologne
Minigram, Berlin

Misc

Blackberry
General Electric
Recordsale, Berlin
Unilever, Singapore
1 Change Consultancy, Copenhagen