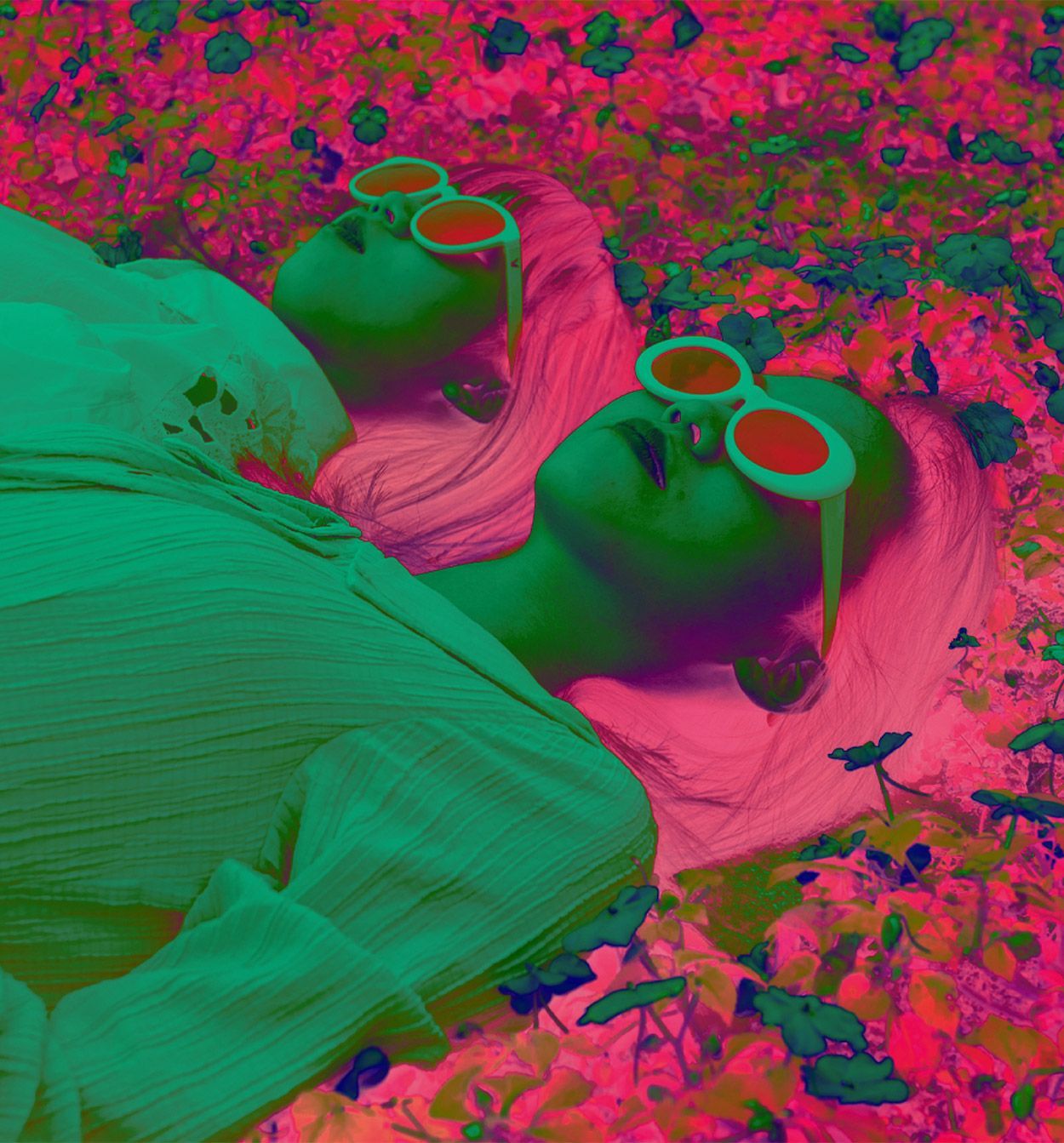 TD Monologfestival 2021/22
Visual Identity & Communication Design
Building a world not bound to what we think we know.
Inspired by science fiction, the 6th Monolog Festival "Fantastic Times", explored the power of imaginative speculation with eleven new theatre performances.
Like the festival itself, the visual identity celebrates visions of a world that isn't bound to what we think we know. Everyday images are inverted to become surreal dream worlds, dipped in candy colours and acid hues—visions of utopia and dystopia alike. A distinctive typography packs a punch with its scale while still showing a lighthearted side with its irregular slants in neon green.
Uncanny, sometimes absurd, and always extraordinary, a fleet of fantasy worlds were rolled out across print, digital and social media.
"Fantastic Times" applauded imagination as a human superpower and fiction as a political future machine, inviting audiences to dare to imagine any (im)possible story.
The new website for the 6th Monolog Festival in 2021 played with the aesthetic juxtaposition of uncanny visuals, extreme colour hues and large-scale type, incorporating partially slanted letters while still remaining functional and user-friendly.
For the Monolog Festival showcase "Feels Like:", in 2022, six monologues entered the arena of emotions. Over three days, the intersections at which society can grow together anew as well as the lines along which we might continue to diverge were playfully explored.
The showcase was promoted with a new key visual in a refreshed colour scheme—a dreamscape simultaneously a little romantic and a little repellent—as well as several new, equally provocative, images used across all media touchpoints.
Services

Visual Identity
Communication Design
Webdesign
Campaign
Guerilla Action
Social Media
Space Activation

With & For

Monologfestival GBR, Berlin
in collaboration with Studio Varo

Team

Creative Direction & Design: Christiane Patić, Christin Striegler
Social Media: Sarah Mohr
Webdevelopment: Hannes Dietrich