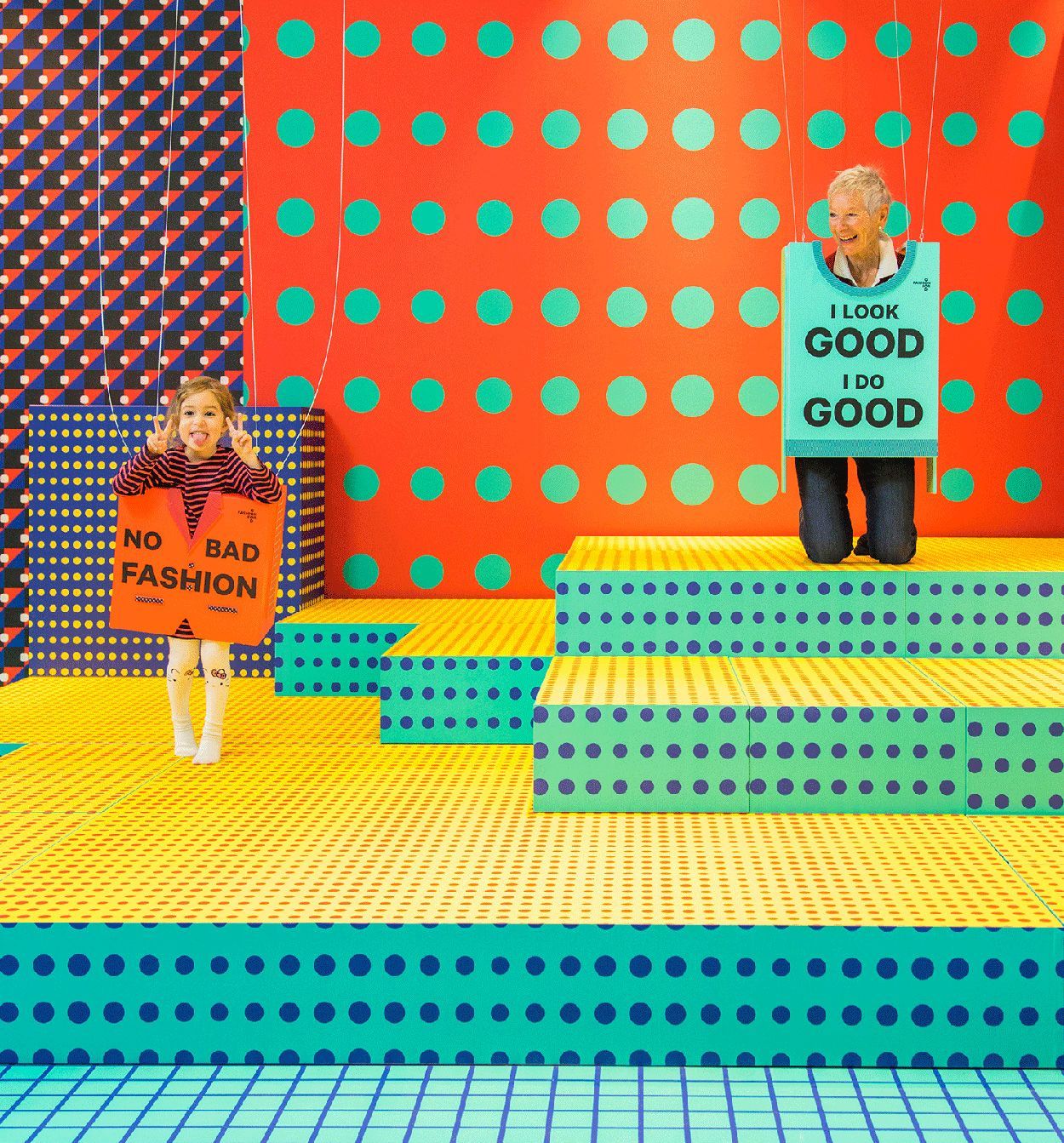 Fashion For Good, Amsterdam
Space Activation
Introducing fashion for good.
With nine weeks from briefing to launch, Creative Director Elvira Barriga and her team at Local Projects were tasked with creating an engaging multi-story exhibition for the inauguration of Fashion for Good's innovation headquarters in the heart of Amsterdam.
Highlighting the devastating effects of fast fashion on people and the environment, the exhibition set out to educate, inspire and motivate consumers to use their buying power for positive change.
The exhibition's dramaturgy was critical to the experience: visitors were drawn into a world of playful self-expression in the groundfloor gallery, followed by an awakening to the industry's realities in the fact-lined hallways. Moving upwards, the innovator stories and visitor pledges gave hope for transformation.
The Activation Room epitomised the best sides of fashion: play, fun and self-expression. Amidst a kaleidoscope of patterns printed with water-based ink on vegetable vinyl and "wearable" clothing sculptures with mission-driven mottos, visitors were encouraged to share their engagement on social media: "I look good. I do good".
The hallway display presented visitors with the hard facts about the industry, complemented with encouraging statements underscoring the potential to transform fashion into a force for good via collective awareness and engagement.
In the top-floor ballroom, floor-to-ceiling banners formed a vibrant "story forest", showcasing innovators transforming the industry for the better. Easily retractable, the banners also created a colourful canopy for events.
In the final part of the exhibition, visitors were invited to share their pledge of engagement on the "Change Starts Here" wall. Unexpectedly the most popular part of the exhibition, visitors devoted an exceptionally long time to reading through the many contributions and adding their own to the collective tapestry.
Services

Space Activation
Exhibition Design
Experiential Learning Concepts

With & for

Local Projects NYC
Laudes Foundation, Amsterdam

Team

Creative Direction: Elvira Barriga
Project Managment: Kate Watson
Graphic Design: Danny Well, Charlotte van den Bosch, Laura Huaranga
Spatial Design: Theo Pinto, Anthony Dong
Content: Jennifer Ball, Francie Grogan