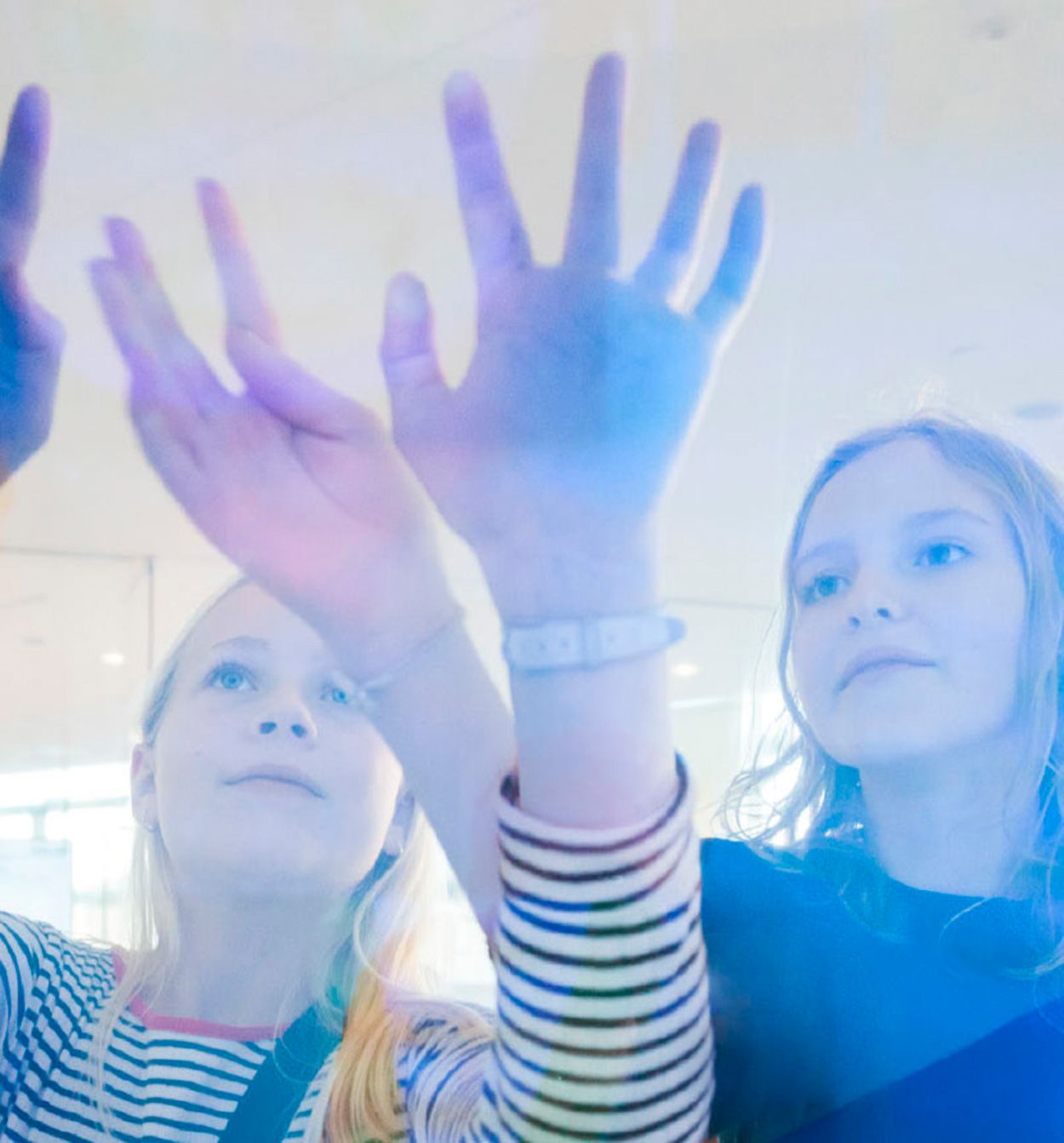 ARoS Art Museum, Aarhus Denmark
Interactive Installations
Artful interaction.
With a mission to reach beyond museum walls and make art more relevant to the lives of individuals and society at large, visionary director Erlend Høyersten embraced an unconventional strategy at the ARoS Art Museum in Aarhus, Denmark. He dedicated an entire floor— called "ARoS Public"— to become a social space for a new kind of art education.
Under the creative direction of TTM Founder Elvira Barriga, the team at Local Projects was invited to create three interactive installations for ARoS Public that would connect visitors in playful, insightful and personal ways to the museum's collection and each other.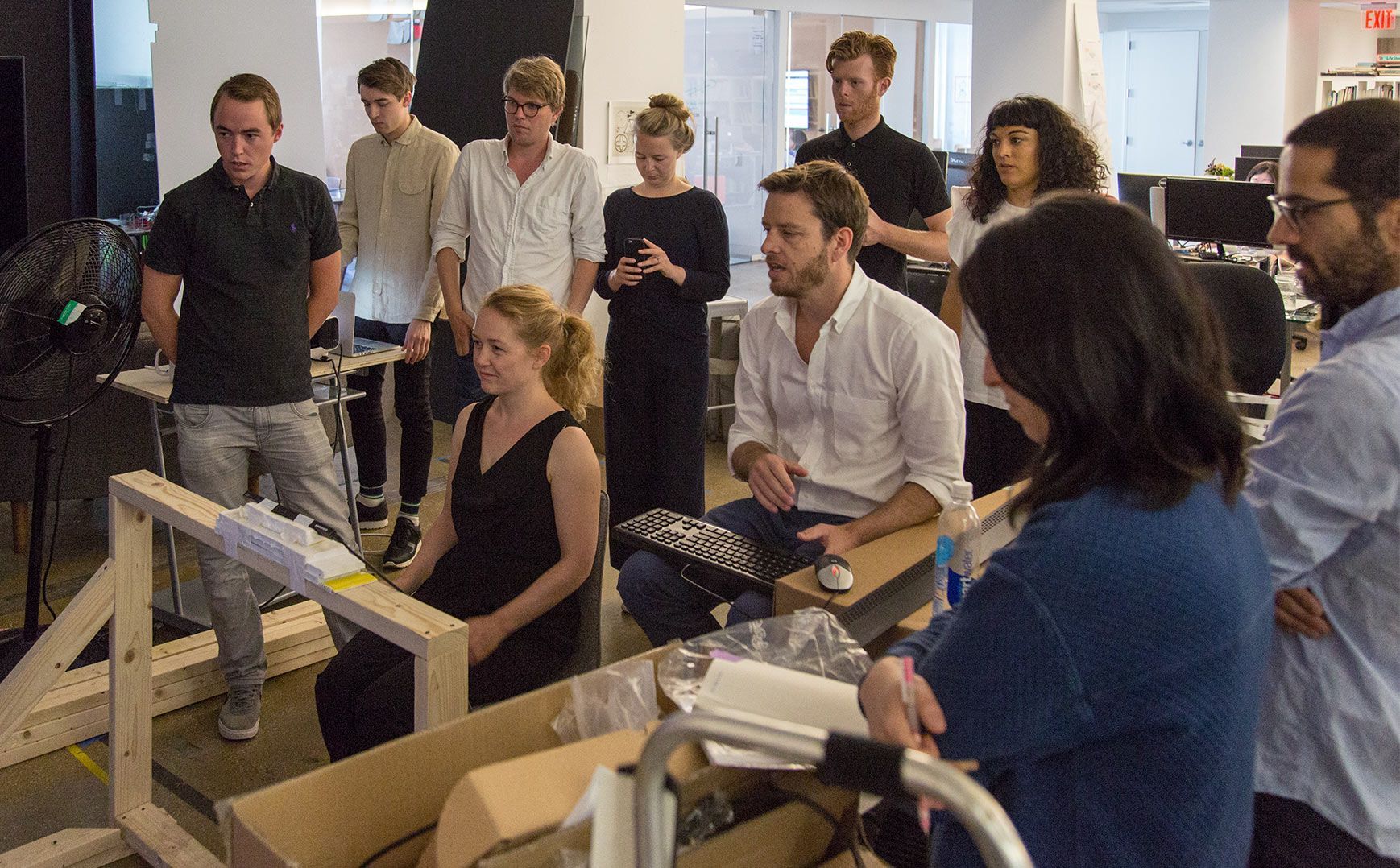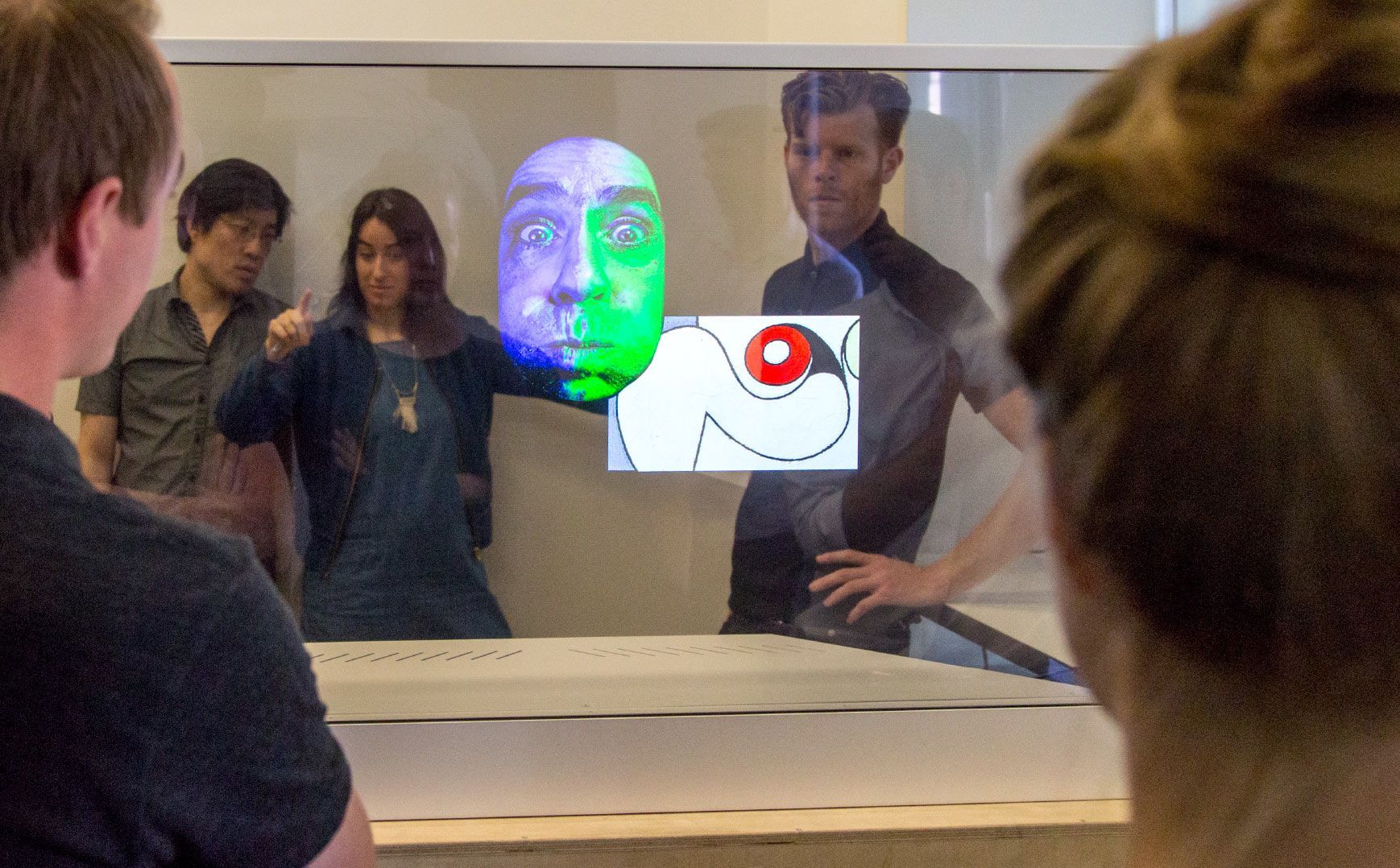 Forming a joint project task force with the ARoS Public team, intensive experimentation was done with cutting-edge transparent OLED screen technology, following the precept "prototype first".
The result? Three unique digital stations that use creative technology to engage visitors on a physical, intellectual and social level, respectively: The Art of Looking (The Eyetracker), The Art of Creating (The Portrait Machine) and The Art of Commenting (The Recording Booth).
The Art of Looking (The Eye Catcher):
Visitors are invited to focus on an artwork for 10 seconds while a sensor tracks their eye movements. Afterwards, they are presented with a series of insights about their perception in comparision to the average visitor—like the path of their visual exploration, the areas they focused on, or the number of gaze fixations which directly correlate with memory retention.
Artwork is given a new, engaging lens–Museum visitors typically spend 5 to 30 seconds in front of an artwork, yet people spend an average of more than 4.5 minutes with the Eyetracker, often staying to observe the results of other visitors.
«Tell me and I forget, teach me and I may remember, involve me and I learn.»
The Art of Creating (The Portrait Machine):
In this two-player interactive, visitors take on the roles of model and artist to co-create surreal portraits. The model is first prompted to match a full-body pose. Once they succeed, their photo is overlaid with fragments from the museum's artworks. Together they can drag and drop, switch and resize the pieces to finalise their fantastical collage before sending themselves the finished piece.
The Art of Conversing (The Recording Booth):
Two visitors are given entry to an audiovisual recording booth where they select an artwork to discuss. Unexpected questions are provided as prompts with the aim to loosen inhibitions, inspire fantasy and provoke the kind of light-hearted, exploratory conversations that reveal how others think and feel.
Using speech-to-text technology, a gif "souvenir" of the experience is generated, with superimposed text snippets creating a kind of impressionist poem.
Upon leaving the booth, the video of the conversation is projected onto the transparent OLED, overlaying the artwork. Viewers have the sensation they're standing behind the artwork, intimately observing the conversation.
Services

Experience Design
Experiential Learning Concepts
User Experience
Interface Design

With & For

Local Projects NYC
ARoS Art Museum, Aarhus Dk

Team

Creative & Art Direction: Elvira Barriga / Concept & Strategy: Elvira Barriga, Nathan Adkisson / UX: Edward Blake, Chris Schnars / Design: Danny Well, Duy Pham / Spatial Design: Anthony Dong / Creative Technology: Oriol Ferrer Mesià, Nicole Messier, Andreas Borg / Back-End: Sundar Ramen, Charles DiMaggio / Project Management & Production: Katia Davidson-Ferrara, Keeli Shaw