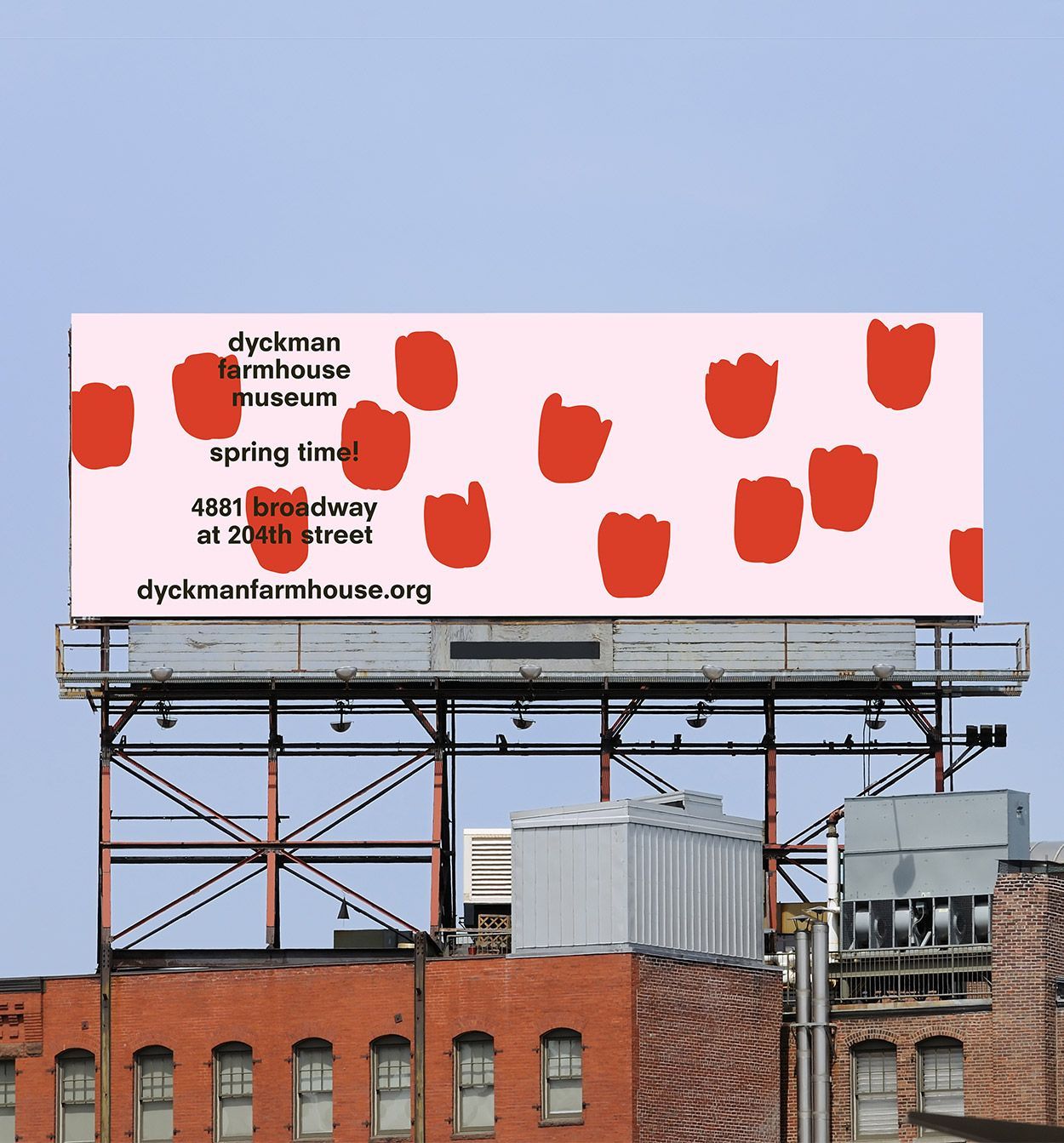 Dyckman Farmhouse Museum Alliance, NYC
Visual Identity
A fresh identity for the last farmhouse in Manhattan.
The Dyckman Farmhouse Museum is a historic landmark and half-acre park in the heart of New York City. Dating back to 1785, the property has the double honour of being both the oldest remaining farmhouse in the city and the only one in Dutch Colonial style. Hosting exhibitions as well as school- and community-focused initiatives and events, the museum and garden are dynamic resources for surrounding communities.
The assignment for Creative Director Elvira Barriga and her design team at BMD was to create a cohesive new Visual Identity that would communicate the unique spirit of this vital cultural asset while highlighting the garden as a unique feature.
Inspired by the museum's rustic artefacts and its plants and flowers, the design blends the raw outlines of simple, familiar forms with a surprising colour scheme — juxtaposing earthy and acid tones to create impactful visuals that pop out of the dense urban landscape, perfectly echoing the museum's standalone singularity. The straightforward typography and minimal compositions further underscore the property's identity and roots with a nod to contemporary Dutch design.
While this design proposal was not the one chosen by the museum, we continue to love its uncluttered clarity and effectiveness in fulfilling the mandate
Services

Visual Identity

With & For

Bruce Mau Design, Toronto
Dyckman Farmhouse Museum Alliance, NYC

Team

Creative Direction: Elvira Barriga
Project Direction: Tom Keogh
Design: Duy Pham