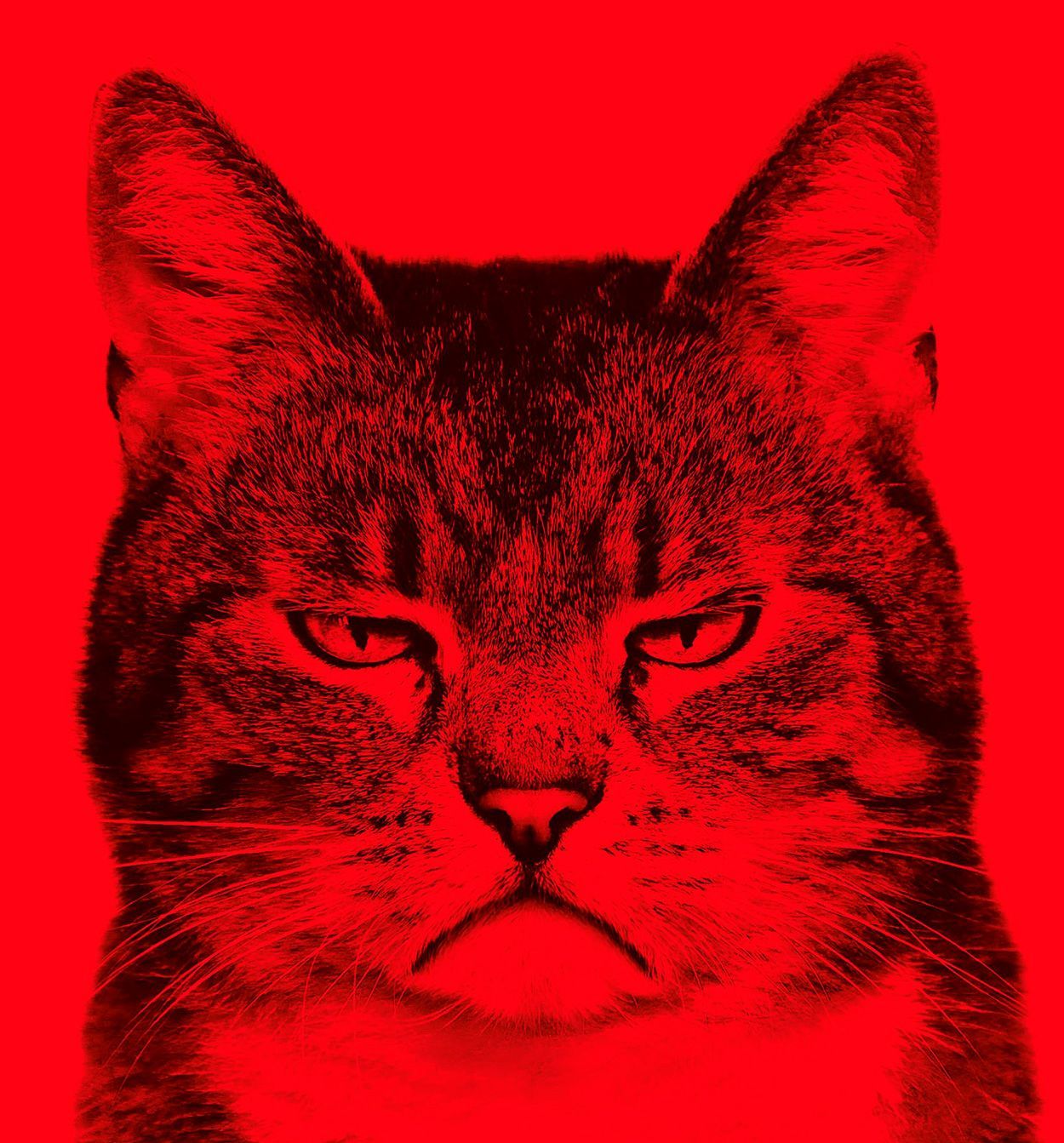 TD Monologfestival 2019
Visual Identity & Communication Design
Tales of despair.
The biannual Monologfestival invites renowned artists and theatre collectives to contribute to the festival's examination of socio-political phenomena with new solo pieces. In 2019, the theme was "Red Alert", addressing a widespread sense of paralyzed panic in the face of a multitude of global crises and referencing UN Secretary-General António Guterres'declaration of "a red alert for our world" the year prior.
The festival's identity captures the Zeitgeist of urgency, despair and terror through the high-contrast combination of red, white and black, visual metaphors of desperation and analogue distortion effects reminiscent of DIY protest graphics.
The key visual alludes to the popular internet meme Grumpy Cat, a wink of defeat to the power of digital media as both an outlet for escapism and contributor to the growing schisms.
Gallows humour: TTM's Grumpy Cat lookalike made for an eye-catching mascot who perfectly expressed the festival's ominous mood.
Supplied with a variety of ironic, colour-coordinated "leisure" props, festival performers were invited to find new and creative ways to express despair.
Services

Visual Identity
Photography
Communication Design
Guerilla Campaign
Social Media

With & For

Monologfestival GbR, Berlin

Team

Creative Direction: Christiane Patić, Christin Striegler
Design: Christiane Patić
Photography: Dejan Patić